About
Kalihara ist ein künstlerisches Kollektiv mit Fokus auf visuelle Raumgestaltung. Von der Konzeptionierung über die Planung bis hin zur Umsetzung bieten wir individuelle Designs.

Unser Team setzt sich aus Künstlern, Technikern, Handwerkern, Lichtdesignern und Visual Artists mit langjähriger Erfahrung zusammen. Darüber hinaus greifen wir auf ein großes Partnernetzwerk zu, wodurch es uns möglich ist, Projekte unterschiedlichster Größenordnungen zu realisieren.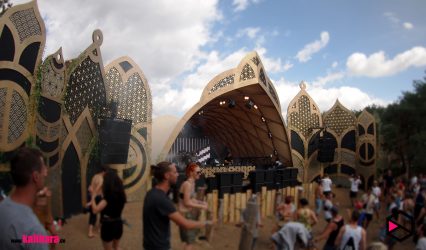 For the third time in a row we were invited to the 3000° Festival by Fortschritt3000. Unlike the years before we didn't create the design...
Mehr erfahren "3000° Festival 2019"
Voodoo Playground In 2019 Kopf & Steine invited us back to the Dockville Festival in Hamburg. We continued working on the structures we had created...
Mehr erfahren "Dockville 2019"